Search found 9 matches
Return to "Today in Trump's new term as President"
Search found 9 matches • Page 1 of 1
by Vol Texan

Wed Apr 15, 2020 8:56 am
Forum: Off-Topic
Replies: 4242
Views: 340509
Redneck_Buddha

wrote:

↑

Wed Apr 15, 2020 8:54 am

So you've capitulated to the whole "Trump is literally Hitler!" rhetoric? Congrats.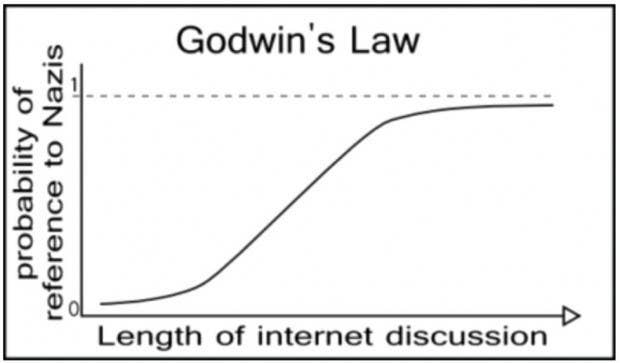 by Vol Texan

Sat Apr 11, 2020 6:57 pm
Forum: Off-Topic
Replies: 4242
Views: 340509
philip964

wrote:

↑

Sat Apr 11, 2020 5:55 pm

03Lightningrocks

wrote:

↑

Sat Apr 11, 2020 5:47 pm

Those clowns are UNBELIEVABLE! Only a complete MORON would buy into that propaganda. It is simply infuriating. They are attempting to rewrite history right before our eyes.

What is interesting to me is that these obvious hit pieces were all on Drudge Report's.

It was always called a conservative site. There were rumors it was sold and Drudge is not in charge and not picking the stories to feature. This change would be telling.
The Drudge Report site has gone liberal and never-Trumper since the sale. Unless the news of the sale becomes well known among conservatives, it could be bad for re-election hopes.
https://disrn.com/news/rasmussen-on-dru ... nfirmation
by Vol Texan

Thu Aug 15, 2019 12:40 pm
Forum: Off-Topic
Replies: 4242
Views: 340509
philip964

wrote:

↑

Wed Aug 14, 2019 2:34 pm

https://www.usatoday.com/story/opinion/ ... /91295020/

USA Today breaking tradition has now said- Trump unfit for Presidency.

But Elizabeth Warren taking away all the guns by executive order that's just fine.

Now we know where you stand.

Sad that the internet and competition has broken the back of the main stream media.

Will USA Today run the painting of Bill Clinton in a Blue Dress and red heels? Probably not.
That is a story from 2016.
by Vol Texan

Tue Jul 23, 2019 8:09 pm
Forum: Off-Topic
Replies: 4242
Views: 340509
I said it during the general election, and I'll say it again now: POTUS only has so much power, and that power is fleeting. Any given president can only do so much damage in office.
The real power of the presidency that I cared about when I cast my ballot back then was the selection of Supreme Court justices. The economic decisions made in a president's term pale in comparison with the legacy left behind in the SCOTUS.
With her, we
knew
how bad it could be, and with him, we had hope that he'd do well. On election day 2016, the devil we didn't know was better than the devil we did with respect to picking the next Supremes.
With this criteria, The Donald has done well by my reckoning. His two SCOTUS picks so far have been philosophically more aligned with me than ANYONE the harridan trollop (thanks TAM) would have selected.
Yeah, I wish he were a better supporter of the 2A, but he's certainly better than both his predecessor and his competition.
Sure, I wish he'd lay off the twitter account. But then again I remind myself that I HATE political correctness, and I should embrace this first non-PC president's ways. And then I turn the other cheek and remember that Gorsuch and Kavanaugh are gonna be on the court for at least two more decades!
by Vol Texan

Tue Feb 06, 2018 12:05 pm
Forum: Off-Topic
Replies: 4242
Views: 340509
flechero wrote:

bblhd672 wrote: So if my basic math skills work....the market is still up 37% since November 2016?

Sure, muddy the argument with facts, why don't you!!
Shhh...you'll just confuse everyone. Why let data get in the way of what should be a purely emotionally-driven argument?!?
by Vol Texan

Tue Feb 06, 2018 9:00 am
Forum: Off-Topic
Replies: 4242
Views: 340509
Once again, this is only half the story. Please take the time to read this article posted yesterday in the USA Today (not exactly a bastion of conservative thought).
https://www.usatoday.com/story/money/20 ... 306400002/
If anyone would take the opportunity to slam Trump over this, they would. But they didn't. Instead, they reinforced that there has been such spectacular growth since Trump took office that they'd been expecting a 10% drop. And yet, this was only an 8.5% drop. Please, we understand that you're no Trump fanboy - actually, neither am I. But try to apply a little intellectual honesty here and tell the full story.:
"A waterfall crashette," is the way Gary Kaltbaum, president of Kaltbaum Capital Management, described the drop, which left the Dow down 8.5% for the year and ever closer to a long-anticipated "correction," or 10% drop, that many Wall Street pros have been calling for after the Dow's 25% gain last year.

Asked why the Dow, which also cratered 666 points Friday, gyrated so wildly, Axel Merk, chief investment officer at San Francisco-based Merk Investments, said: "When stocks reach new highs month after month, when a virtual currency is the hottest thing in town, greed has overtaken fear. And when that happens, well, it's time to be fearful again. Consider this a wake-up call."

The market had been enjoying a dizzying ascent since President Trump was elected in November 2016, with the Dow gaining 45% through its record closing high on January 26, 2018.

But investors got too exuberant and stock prices ran up too much, too fast, making the market vulnerable. Stocks simply had too many buyers at the start of the year. In fact, more than $100 billion flowed into stocks globally at the beginning of 2018, according to Bank of America Merrill Lynch data.
by Vol Texan

Sun Aug 06, 2017 3:13 pm
Forum: Off-Topic
Replies: 4242
Views: 340509
Bitter Clinger wrote:

Gotta love that Dale. Always wrong, never in doubt!
I'm reminded of one of my favorite Reagan quotes:
Ronaldus Magnus wrote:The trouble with our Liberal friends is not that they're ignorant; it's just that they know so much that isn't so.
by Vol Texan

Mon Jan 30, 2017 10:50 am
Forum: Off-Topic
Replies: 4242
Views: 340509
One thing I wish would get changed: We need to have passport control to LEAVE this country, not just for entering.

I travel the world over, on a regular basis. I often have ~30 international trips per year. Some are great locations: Singapore, Thailand, Oman, Italy; and others remind you of every Jason Bourne movie you've ever seen: Kazakhstan, Russia, Myanmar, Bangladesh, Nigeria.

One thing that EVERY one of these countries has in common is that you need to check in with immigration and customs whether you're coming or going. That way, they make sure that a person who is in-country temporarily actually leaves when they are supposed to. If that person doesn't leave, at least they're on a list somewhere of people who've overstayed and are subject to removal (or worse).

The US has no idea who overstays their visa, because there is no mechanism for checking when someone leaves. I hope President Trump can implement this at all our international points of entry / exit.
by Vol Texan

Fri Jan 20, 2017 12:52 pm
Forum: Off-Topic
Replies: 4242
Views: 340509
Habemus Trumpem!

I'm sitting here in Almaty, Kazakhstan, watching the whole thing. I was very impressed by his speech. He didn't utter the words, "I", "Me", or "My", even once that I could count. The Occupier-in-Chief would have made the entire speech about him, but our new president made it all about us. Very cool.
Search found 9 matches • Page 1 of 1