Search found 6 matches
Return to "Does This AR Custom Build Look Okay?"
Search found 6 matches • Page 1 of 1
Fri Jan 26, 2018 2:20 pm
Forum: Rifles & Shotguns
Replies: 73
Views: 7249
OK...... your FIRST purchase after you buy the gun:
1000 rounds of ammo
, either 55 grain FMJ or 62 grain FMJ.
Fri Jan 26, 2018 12:47 am
Forum: Rifles & Shotguns
Replies: 73
Views: 7249
SQLGeek wrote:For that, I'd buy a Colt 6920 but then I'm not much interested in buying somebody's build unless I know them and the quality of the work they do. Thats just me

The 6920 won't have all of the bells and whistles but it will be a solid and quality rifle.
The 6920 is a good choice, but whether he buys one of those, or one of the cheaper guns, from the wording of the ad, the seller doesn't really know what he has. A "3 stage Geissele trigger? Geissele doesn't make a 3 stage trigger.
Plus, the "at least that's what I've been told by multiple people".
It MAY be a screaming deal, but the scope looks like a crap unit, and he doesn't know enough about his own rifle for me to trust what he says about it.
Thu Jan 25, 2018 5:00 pm
Forum: Rifles & Shotguns
Replies: 73
Views: 7249
dino9832 wrote:Something I hadn't thought about, but is certainly worth pondering is how firearms were confiscated during the Katrina disaster.

https://www.youtube.com/results?search_ ... nfiscation

I'm not saying that a high end AR isn't something you'd want to have around, but there may be situations where you don't want to take your best toys out! This could be as simple as having to leave your AR in the car for awhile. Let's face it, some places (like work) frown upon violin cases with NRA stickers..lol.

Putting money is a good scope is a safe bet. A scope can be removed and pocketed. Authorities would have a hard time questioning your choice of monocular. Any of the other parts would be harder to justify hanging on to.
This is why, unless I lived in a very rural area, I would not consider anything more expensive than a basic carbine of some kind with a not too expensive optic as a day to day truck gun. In fact, this is one reason why a basic lever action is a good choice. It's a kind of "below the radar" item. I like having the cool things I have, but I keep the good stuff for range trips, and for when something arises, and it no longer matters. I would for SURE not leave something like a 2-stamp suppressed SBR untended in a vehicle.
OTH, like a folded up Keltec Sub-2000 and a suppressor, with 4 or 5 33-round Glock stick mags would fit nicely in a messenger bag, and it's legal to carry past '06/'07 signs.
Not that I would ever do such a thing.....
But still.
Wed Jan 24, 2018 10:14 pm
Forum: Rifles & Shotguns
Replies: 73
Views: 7249
dino9832 wrote:Excellent advice! Good Optics can go on just about any rifle. They shouldn't wear out, and will probably be with you long after the rifle has been traded or replaced.
What will probably happen is that, rather than selling/trading that carbine away, you'll end up upgrading it component by component. A few years later, you will still have all the original parts, but they'll be in different rifles, and you'll find that you have six of them in your safe, not entirely sure how that happened.
I started off by buying a Bushmaster 24" varminter sometime in late 2007, because it was on sale at a Sportsman's Warehouse. I think I paid somewhere around $950 or $1000 for it. I decided my next one would be a home-built.
My first AR build went like this: I bought a DPMS stripped lower, a DPMS lpk, and a milspec 1:9 contract barreled upper consisting of an ER Shaw M4 profile barrel with an A2 front sight/gasblock and A2 birdcage flashhider, in a Cerro Forge upper receiver.....that didn't even have the M4 cuts in it. I bought a DPMS BCG and milspec charging handle, and (one of the more expensive and better quality parts) a A.R.M.S. #40 LP flip up rear sight.
That thing was a real frankencarbine, a real mongrel dog. But to put things in perspective, I built that thing during the 2007/2008 presidential campaign, and it was looking like Obama was going to clean McCain's clock; and AR15s and AR parts were shooting up in price, and getting more scarce, I think I spent about $700 on it. Today, you can have that fully equipped Ruger - a better rifle - for $500. So times have changed.
The first things to go on that mongrel carbine were the plastic handguards. I replaced them with a cheap UTG quad rail. Then I replaced the UTG quad rail with a Yankee Hill Machine free float rail. That meant that the front sight/gasblock had to go and I had to add a YHM flip up front sight. Then I replaced the entire receiver set with a billet set in FDE from SWAT Firearms (Campbell Texas) because I got a killer deal on the set. Of course, a billet receiver set in FDE demanded an upgraded buttstock in FDE, so I swapped out the cheap 6 pos basic stock for a VLTOR EMOD stock in FDE. Of course, that required a Magpul MIAD/MOE pistol grip in FDE to match. I topped of that round of changes by swapping out the M4 profile barrel for a 16" HBAR and a Smith Enterprises Vortex flash hider.
And I haven't even mentioned the changes to optics on that one firearm......which, by the way, no longer looks as described above either. Now, it's a 18" barreled DMR with a match grade 1:8 heavy profile stainless full floated barrel with rifle-length gas system, capped with a Griffin taper mount for a suppressor. The handguard is a lightweight Samson Evolution rifle length keymod item. The optic is a 1-6.5x24 Bushnell Elite Tactical SMRS scope with a first focal plane reticle.
Please note, at this point, there is literally NOTHING on this AR that was on the original, except for the lower parts kit, the buffer tube, and the buffer assembly. I mean, it doesn't even have the same serial number. I kept all the parts, a few were eventually sold, and the rest were put to good use. What good use, you ask? I decided to build an M4 carbine for my wife one day. The old receiver set, barrel, A2 flashhider, A2 front sight, an old EOTec and 3X magnifier, a new Magpul MOE stock and handguard, and a new LPK, BCG and buffer assembly. She's happy. I'm happy. Somehow, ARs disappear into my safe and make baby ARs.
Now,
technically
, the "firearm" is the lower receiver half, so this fancy DMR rifle is legally NOT the same rifle as the AR I started building back in 2007.
That
honor would belong to the carbine that I built a couple of years later for my wife out of the discarded forged receiver set. But if you think of an AR as legos, it IS the same firearm.......it just has all new parts, including the newer serial numbered billet lower receiver.
THIS is the addiction you will be looking forward to. Have fun with it. If you ever get desperate and want out, someone here will buy you out.
Oh, and the original Bushmaster? I sold it about 5 years ago. I wish I hadn't. That thing had a sweet 2-stage competition trigger with a 1.5 lb letoff. I would have just rebarred it, restocked it, rescoped it, etc., etc., yada yada, and built another one out of the old parts. See how it works?
Wed Jan 24, 2018 6:08 pm
Forum: Rifles & Shotguns
Replies: 73
Views: 7249
dino9832 wrote:Okay, so a decent AR can be had for $500.
How much more "joy" could be had for $700 total? It's kind of like bicycles.
There's a point of diminishing returns at a certain cost point I'm sure.

Again, thanks for all the helpful advice! This has been a really good community.
For $700, you could get a nicer AR. But here's the thing with ARs.... they are legos for adults. You can save your $200 for some kind of upgrade down the road after you've shot the thing for a while. For instance, that $200 would go most of the way way to getting you an inexpensive but decent optic for it.
For instance, the Primary Arms 1-6x24 ACSS optic runs $289:
http://www.primaryarms.com/pa1-6x24sfp-acss-5-56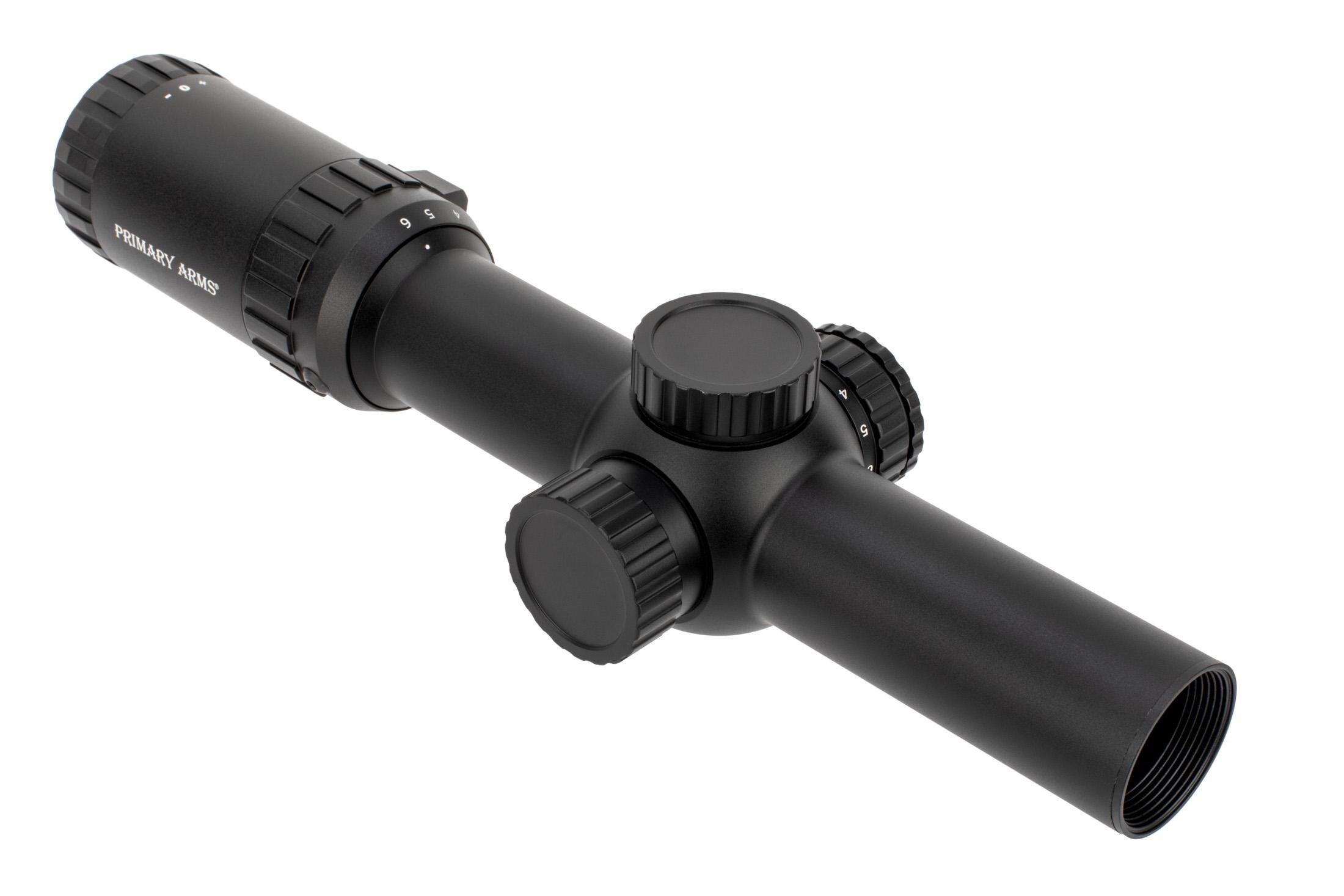 Wed Jan 24, 2018 5:57 pm
Forum: Rifles & Shotguns
Replies: 73
Views: 7249
bblhd672 wrote:

SQLGeek wrote:For that price I'd rather buy an S&W or a Ruger. They haven't been perfect but I'd trust either of those over PSA's spotty reputation. Of course that doesn't include an optic but Ruger AR-556s are running pretty cheap these days.

S&W M&P 15 Sport II $470 at Grabagun.com

https://grabagun.com/smith-and-wesson-m ... mm-16.html

Ruger AR-556 $499 at Grabagun.com

https://grabagun.com/ruger-ar-556-black ... -30rd.html
And Cabela's has a DPMS Oracle for $499:
http://www.cabelas.com/product/shooting ... s?slotId=0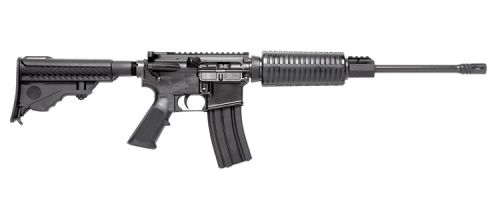 Just a basic carbine. Any one of the above is a good entry level carbine for the same price as the rifle you're looking at, and they have a milspec lower rather than a polymer lower receiver.
Here's the Ruger:
And here's the S&W:
Although, of those three, I'd go for the Ruger for the simple reason that it includes front and rear iron sights. It's worth noting that both the Ruger and S&W have enlarged trigger guards to accommodate gloved fingers.
Search found 6 matches • Page 1 of 1