I've previously posted about my CZ Scorpion EVO 3 S1 Carbine (
http://www.texaschlforum.com/viewtopic.php?f=87&t=84560
). This post will be about the pistol version and its journey to becoming an SBR (Short Barreled Rifle).
Here's what you start out with, a 9mm pistol: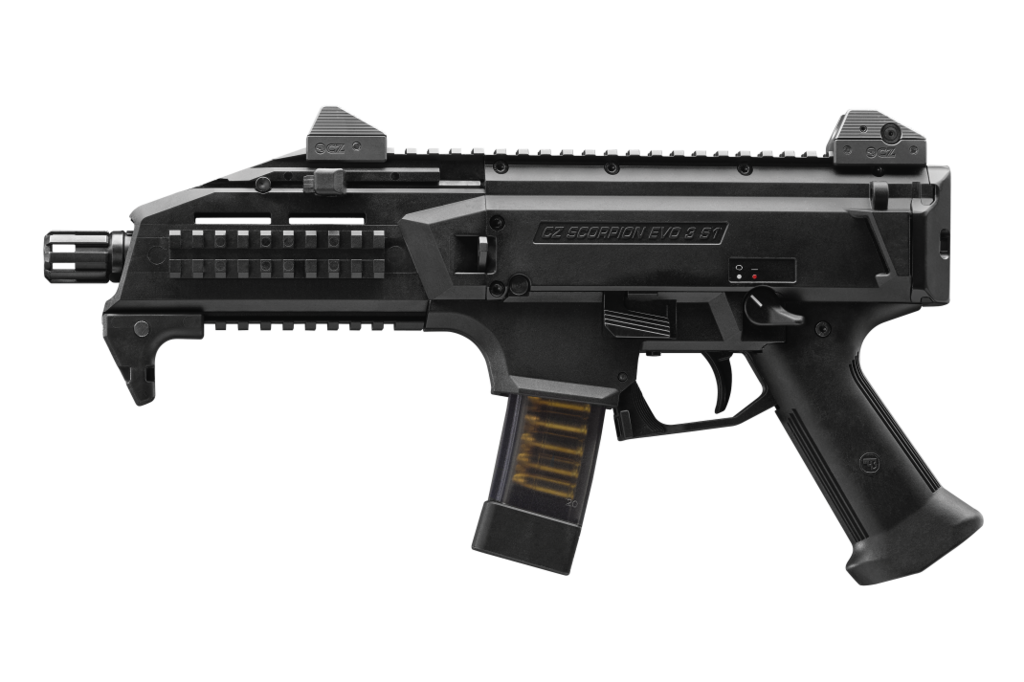 To convert to an SBR, you'll need to pay $200 and submit your Form 1 paperwork. In about 8 ~ 12 months (these days) you'll get the tax stamp back and permission to make your pistol into an SBR. But wait, that's not all you have to do.
922r compliance
.
There are officially 16 parts in the Scorpion pistol. The pistol is made in the Czech republic. 922r is a rule relating to a fun law (27 CFR 478.39) regarding the manufacture of a rifle from a list of 10 foreign made parts if the end result is a 'non-sporting' rifle.
CZ sells a 922r compliance kit. It consists of the following US made parts: 2- Mag bases 2- Mag followers 1- Disconnector 1- Trigger 1- Pistol Grip 1- Compensator. 8 parts replaced of the 16.
Replace those parts and you're in compliance with 922r. I am unaware of any enforcement of 922r at the individual consumer level, but comply with it we must.
For me to make an SBR I go a little different route. I have a type 07 FFL and an 02 SOT (special occupational tax). To make an SBR I simply file a Form 2 notification to ATF and appropriately engrave the item with company name and location.
Then I comply with 922r and slap a stock on the pistol. Here it is with US parts taken from my carbine and made 922 compliant: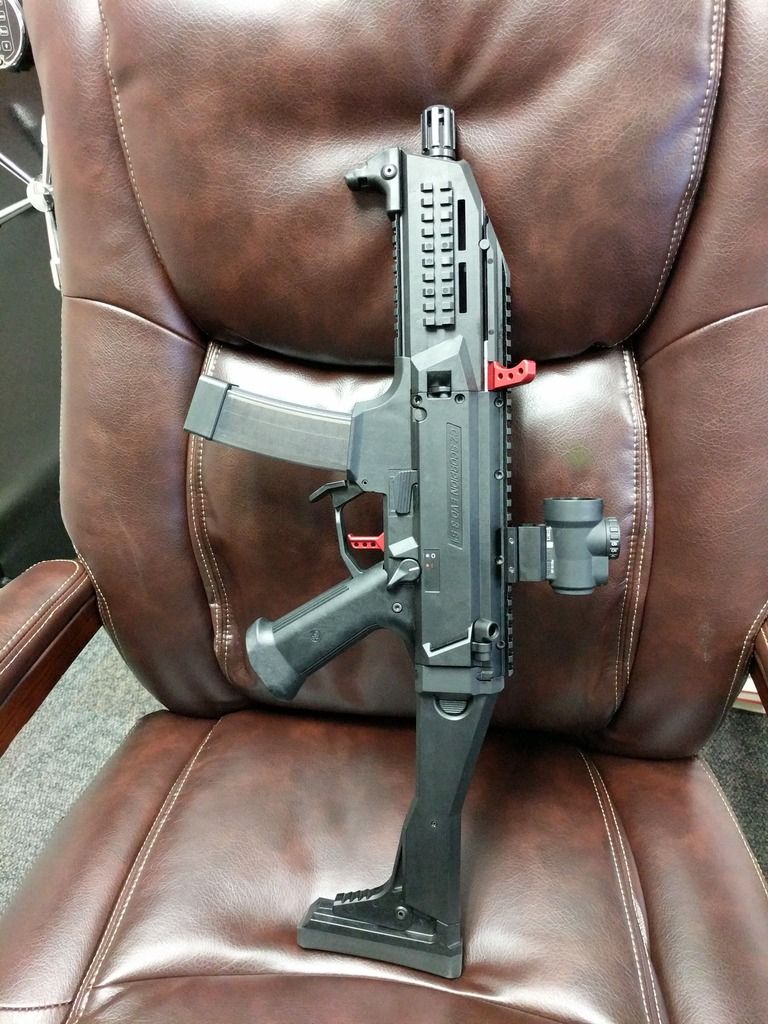 First major upgrade I did was change out the handguard. I dislike the stock one because it has the cheese graters (rails) molded right into the piece. The replacement is from HB Industries, is US made aluminum, has mlock slots and deletes the CZ barrel nut. You can also toss the irritating little ambidextrous sling eyelets that tend to rattle.
There is one minor flaw with this handguard. It's aluminum as stated, but so to is the nice replacement charging handle. Aluminum on aluminum moving parts is not so great. HB actually suggests that you run the stock charging handle as it's part polymer. Something to tackle down the road.
As it's going to be when I shoot a carbine match later today:
Next change will be an Apex pistol grip that's a more vertical style that I hope will be a little more comfortable. The stock CZ grip isn't bad, but does get a little slick in the south Texas heat.
I've got a Gemtech GM-9 suppressor coming that's going to complete the SBR, for now. I am going to have the barrel shortened about a 1/4 inch and re-threaded to 1/2-28. It currently sports 1/2-28 threads, but they sit right in front of M18-1 metric threads from the old barrel nut. The 1/2-28 threads also look really short to me and I'm not 100% certain the suppressor will fully seat.
More pictures as things change. Questions? Fire away.