Found these at my local Dollar Store and been keeping one in my safe for about 6months.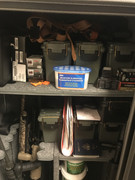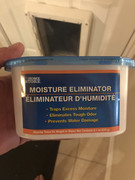 Picked up a few more today since the first one has over a 1" of water in it already.
Replace with one on top shelf and one on the bottom.
Next I need to put a hygrometer in there and see if one is sufficient or if two is better.