Moderator: Charles L. Cotton
Senior Member
Posts in topic: 5
Posts: 6266
Joined: Mon Jul 03, 2006 8:49 pm
Location: Galveston
Contact:
Tom,
Does this mean that CHL carry in schools is off your list?
Liberty''s Blog
"Today, we need a nation of Minutemen, citizens who are not only prepared to take arms, but citizens who regard the preservation of freedom as the basic purpose of their daily life and who are willing to consciously work and sacrifice for that freedom." John F. Kennedy
---
Senior Member
Posts in topic: 5
Posts: 7507
Joined: Fri Apr 01, 2005 9:16 am
Location: La Grange, Texas
I believe carry anywhere LEO can carry would include schools.

Anygun
"The Second Amendment is absolute...If we refuse infringement to our Right to Keep and Bear Arms, as protected by the Second Amendment, we will never be burdened by tyranny, dictatorship, or subjugation - other than to bury those who attempt it. B.E.Wood
---
Site Admin
Posts in topic: 1
Posts: 17620
Joined: Wed Dec 22, 2004 9:31 pm
Location: Friendswood, TX
Contact:
tomneal wrote: . . . Carry in National Parks. There is a move in DC to change the rules to match the states where the parks reside.
We were very close to getting this done close to two years ago. It took a lot of work behind the scenes and it was almost a done deal when some group got wind of it and wanted to take the credit. They got involved and the deal was off the table.
Chas.
---

Topic author

tomneal

Senior Member
Posts in topic: 7
Posts: 991
Joined: Fri Dec 31, 2004 2:26 pm
Location: Houston
Contact:
Schools are not off my list. I just changed it to anywhere a LEO can carry, a CHL holder can carry.

I have my fingers crossed on the National Parks.
See you at the range
NRA Life, TSRA Life, USPSA Life, Mensa (not worth $50 per year so it's expired)
Tom (Retired May 2019) Neal
---
Kalrog wrote:

WildBill wrote:

Liko81 wrote:Basically you want state pre-emption; except as specifically prescribed by state law, no local jurisdiction's weapons laws could override the State statute. I agree; I think it's a great thing to have, and it's a good first step towards OC of all types of weapons.

So if the state legislature passed this law would it invalidate all of the local laws that are already in place?

Yes it would. And we essentially have it. That is why cities can't ban at any GOVERNMENT (instead of state) owned locations. State law pre-empts local laws and specifically doesn't all local governments to do that.
Well, we "kinda" have it. The Texas Constitution protects the right to keep and bear arms, while reserving for the Legislature the power to regulate the wearing of arms. That should be interpreted as pre-emption; the Legislature can regulate carry, and city governments aren't the Legislature. However, because that isn't more strongly stated, city ordinances exist under the radar. Someone else can go through Texas case law to find precedents for affirming or overturning local law to this effect; I can't find much on appeals for weapons violations, meaning either the localities with these ordinances or offenders of local law but not State are picking their battles.
---
Senior Member
Posts in topic: 3
Posts: 2416
Joined: Sun Feb 25, 2007 12:44 am
Location: Austin, Texas
Russell wrote: Next, it would be removal of the prohibition against carrying at a 51% posted location as long as the actor is not drinking alcohol AT ALL
I'm going to have to agree with frankie here and say that I believe this is a bad idea. We are already within the law to drink in places such as restaurants and the like, and I don't hear stories of CHLers unable to control themselves after having a drink or two. I don't disarm if I have a beer or two at a social occasion with friends. I am not impaired after a drink or two, and find it a ridiculous argument that I should remove my ability to defend myself with my firearm simply because I wanted to have a social gathering with friends and enjoy a beer.
To illustrate this, I've calculated what BAC would be for me after 1 and two drinks using a tool that TXI posted in another thread:
http://www.intox.com/wheel/drinkwheel.asp
. I believe that this tool has no way to factor in consuming drinks along with a meal, which will make the absorption of alcohol into a normal person's bloodstream even slower. I personally very seldomly have a drink without eating first, but for the sake of simplicity, here are the numbers as provided by this tool:
I am male and weigh 285.
My BAC after having a single drink over the period of an hour (about the time it usually takes me to drink a beer) comes to
.001
. This is assuming that I finish my beer, which is typically not the case - I usually only get about 2/3 the way through it.
Now, let's say I really get at it and actually drink 2 beers within an hour's time (which never happens, btw - If I ever get a second beer, it's perhaps within 2 hours). 2 beers for me within an hour puts me at
.014
, still nowhere near having my mental and motor skills impaired. A more realistic example for me of 2 beers within 2 hours will put me at
.002
BAC.
I understand your concerns, but I believe that they are unfounded. 12 years of CHL in Texas has shown that we are incredibly upstanding and responsible people. I believe your concerns make the assumption that CHLers are going to go out drinking heavily if we were allowed to carry in 51% establishments. I find it insulting that the current law believes that we are are unable enough to act responsibly within the confines of an establishment that serves alcohol as its primary business, just as it is ridiculous to assume that we will be unable to control our primal urges in the setting of a professional sporting event. I know how to act responsibly regardless of the environment I am in, and I believe that to be the case for the vast majority of other CHLers out there. All these restrictions do is disarm responsible folks in environments where they may be most likely to be endangered (such as traveling to and from the parking lot).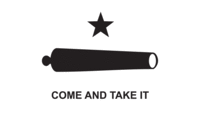 NRA Member
TSRA Member
My Blog:
All You Really Need
---

Topic author

tomneal

Senior Member
Posts in topic: 7
Posts: 991
Joined: Fri Dec 31, 2004 2:26 pm
Location: Houston
Contact:
Drinks / Bars / 51%

I'll restate

A Texas CHL holder should be able to carry anywhere a Texas LEO can carry.
See you at the range
NRA Life, TSRA Life, USPSA Life, Mensa (not worth $50 per year so it's expired)
Tom (Retired May 2019) Neal
---