Mods delete if this is out of line but...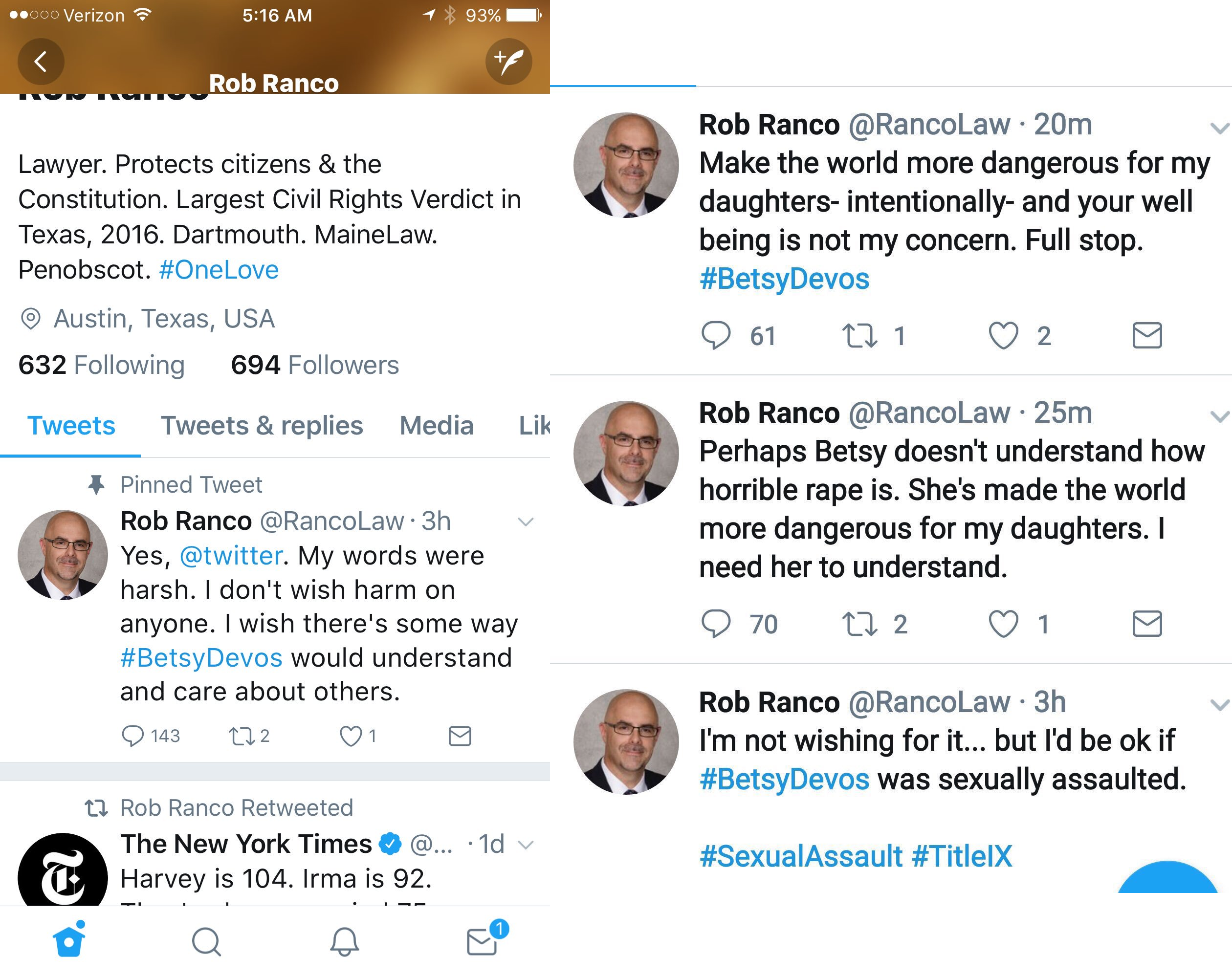 Anyone know this 'lawyer'? His twitter bio says he is in Austin. Looks like he works for the Carlson Law Firm in their Round Rock offices.
https://www.carlsonattorneys.com/team-m ... ert-ranco/
Practice Areas: Personal Injury, Medical Malpractice, Civil Rights...odd to have the views he does being as he practices personal injury and civil rights law...
Law education brought to us via a Music major from Dartmouth College, Hanover, New Hampshire then University of Maine School of Law, Portland, Maine. It doesn't say if he was a Texas oforiginally...