Moderators: Charles L. Cotton, carlson1
Senior Member
Posts in topic: 15
Posts: 366
Joined: Sat Jul 11, 2009 12:31 pm
Location: In the vicinity of Austin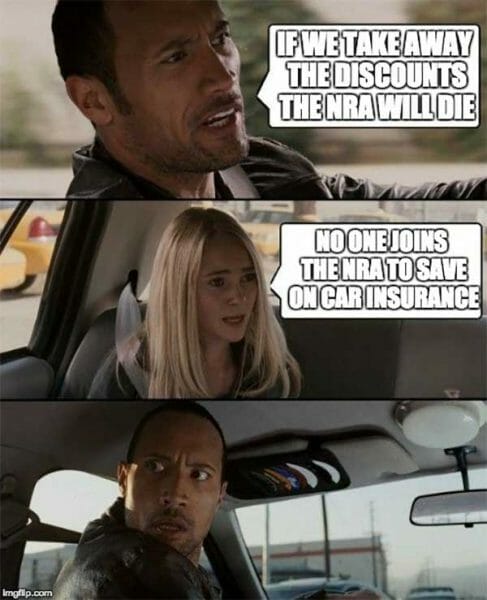 A man can never have too much red wine, too many books, or too much ammunition. — Rudyard Kipling
NRA Endowment Member
TSRA Life Member
---
---
Senior Member
Posts in topic: 10
Posts: 1329
Joined: Mon Jan 05, 2015 1:17 pm
Good advice, but too late for me. I married an Appalachian dream. When my mountain gal brings home a squirrel, it's shot from one eye to the other. That way, she didn't waste any meat and the pelt is in good shape.
Yes, ladies and gentlemen, I married above my status. I'm a lucky guy. I have to behave, but I'm a lucky guy.
---
Senior Member
Posts in topic: 27
Posts: 1984
Joined: Mon Mar 12, 2012 2:18 am
Location: Houston
Contact:
Your number one option for personal security is a lifelong commitment to avoidance, deterrence, and de-escalation.
When those fail, aim for center mass.
www.HoustonLTC.com
Texas LTC Instructor & NRA Pistol Instructor |
www.Texas3006.com
Moderator | Armored Cav. |
Tennessee Squire
---
Senior Member
Posts in topic: 22
Posts: 739
Joined: Mon Jun 24, 2019 11:18 am
---
Wowzer.
USAF 1982-2005
____________
"The only thing more enjoyable than seeing your opponent lose an election they rigged is seeing them lose an investigation they rigged." Author unknown but dead on the mark.
---
Senior Member
Posts in topic: 100
Posts: 6260
Joined: Thu Jul 23, 2009 2:23 pm
Location: Near San Jacinto
KAHR PM40/Hoffner IWB and S&W Mod 60/ Galco IWB
NRA Endowment Member, TSRA Life Member,100 Club Life Member,TFC Member
My Faith, My Gun and My Constitution: I cling to all three!
---